Faith Formation
"Let the little children come to me, and do not hinder them, for the kingdom of God belongs to such as these."
– Luke 18:16
All members of the Cathedral are invited to partake in Catholic Faith Formation. Whether you are looking for formation for yourself, your kids, or the whole family, our parish offers a variety of curated classes from Bible Nursery through 12th grade. Classes are taught by adult catechists from the diocese, who actively proclaim and live out Church teachings and share traditions of the Syro-Malabar church with the next generation. All teachers are required to complete orientation, Safe Environment training, and participate in Continuing Education Units (CEUs) every year. Join over 600 students every Sunday, as they dive into the Catholic faith and celebrate feasts. Separate English Qurbanas that are catered to different age groups are also offered each Sunday. Check out our unique offerings:
Faith Formation for Bible Nursery (ages 3+) to Grade 12
Register on PARISHONNET for the 2023-2024 School Year.
Adaptive CCD – Faith Formation for God's Special Children
Adaptive CCD is created for children, youth, and adults of different abilities. With unique one-on-one instruction, each student's interests and spirits are nurtured. The program coordinates with the Parish to help students grow individually and within the community.
Family Catechesis – Faith Formation for Young Families
Family Catechesis is offered once a month to young, growing families in the Cathedral. This class offers college graduates, couples, and young families an opportunity to both socialize with people of similar ages/backgrounds and explore the Catholic faith. An English Qurbana for these groups is offered every Sunday at 4pm.
WombCat – Catechesis for expecting & new mothers
Wombat is an especially made course to help parents recognize the spiritual and physical needs of the baby in the womb. This course prepares parents to be the principal educators of the children of God, from the moment of conception and to respect & protect life. WombCat meets once a month.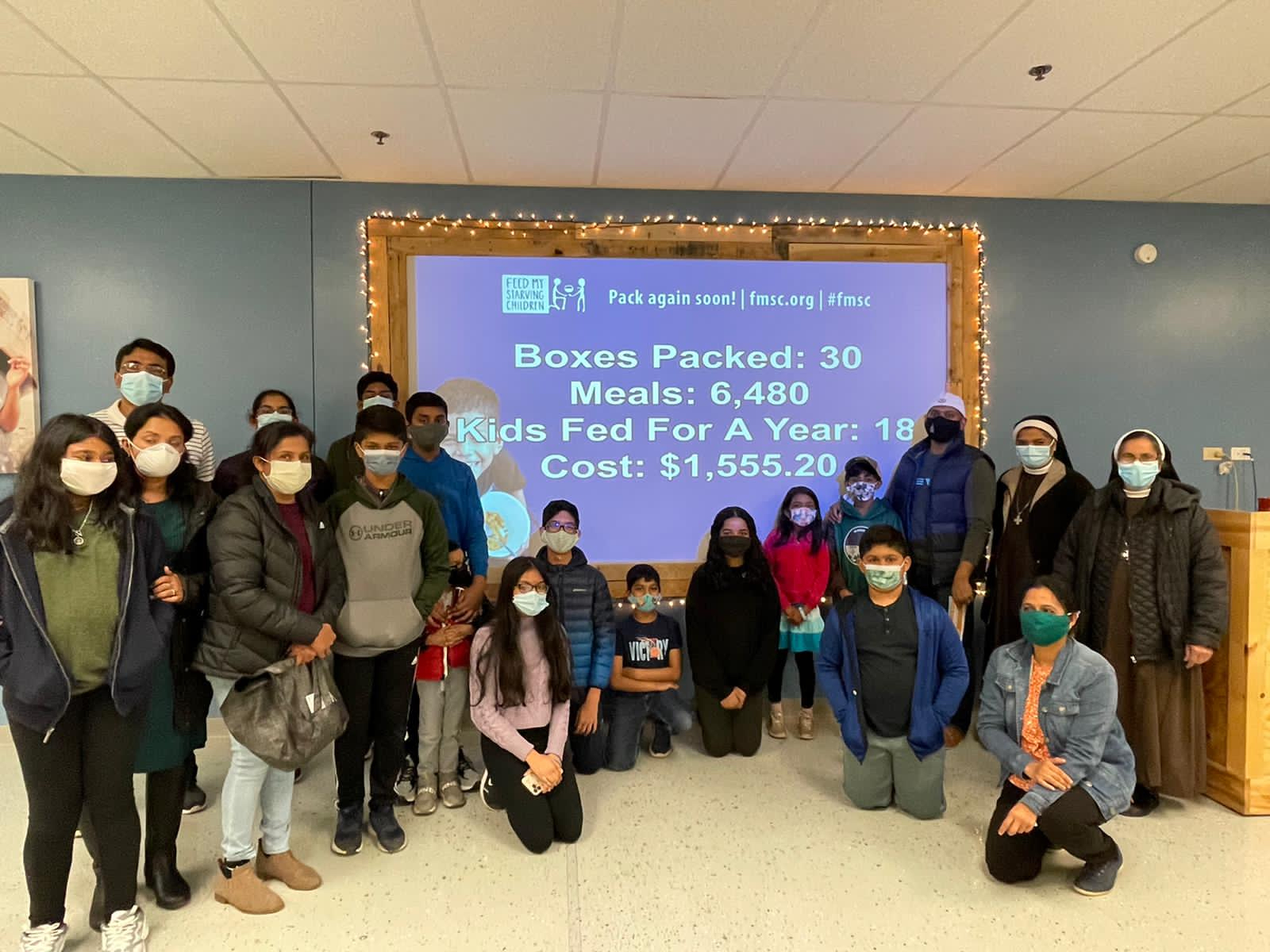 Ministry Contacts

ADAPTIVE CCD
Rani Kappen
+1 (630) 656-7339

PRINCIPAL
Sr. Linda Moolechalil
+1 (262) 612 0494