Syro-Malabar Youth Organization (SMYO)
"Trust in the Lord with all your heart; don't rely on your own intelligence. Know Him in all your paths, and He will keep your ways straight." -Proverbs 3:5-6
As the young people of the Saint Thomas Syro-Malabar Catholic Cathedral of Chicago USA, we recognize that our faith life and spiritual tradition is rooted in the faith experience of St. Thomas the Apostle, our father in faith. Disillusioned after the crucifixion and struggling with doubt, Thomas' encounter with the resurrected Lord marked the end of a search and the beginning of a journey. As a conversion experience that inspired generation after generation of the Malabar Coast in India, we also look to this model as the basis for our mission as an Eastern Catholic Church in North America. Within our parish community, we are called by our Lord Jesus Christ to be a renewed generation that seeks His Presence and serves His People.

SMYO: SyroMalabar Youth Organization (SMYO) Chicago aspires to be a home away from home for young SyroMalabar people, ages 14-35, to encounter and develop a relationship with Christ, build community, and inspire growth. In recent years, SMYO has led efforts supporting causes such as Ukraine war relief, organizations such as Rise Against Hunger, Save Indian Farmers, Community Renewal Society, and internal projects such as renovating our Youth Space and hosting youth-focused events.

Youth Council: The leadership body of SMYO

Young Couples & Families Ministry: This ministry offers a community of friendship for young adults, parents, and children. Open to married couples as well as young families, this group meets regularly to network, discuss various topics, and grow in fellowship. In this stage of life that can often be hectic, we believe having a personal relationship with God and a home in our Church will help parents (present & future) and children in becoming more Christ-centered in their lives.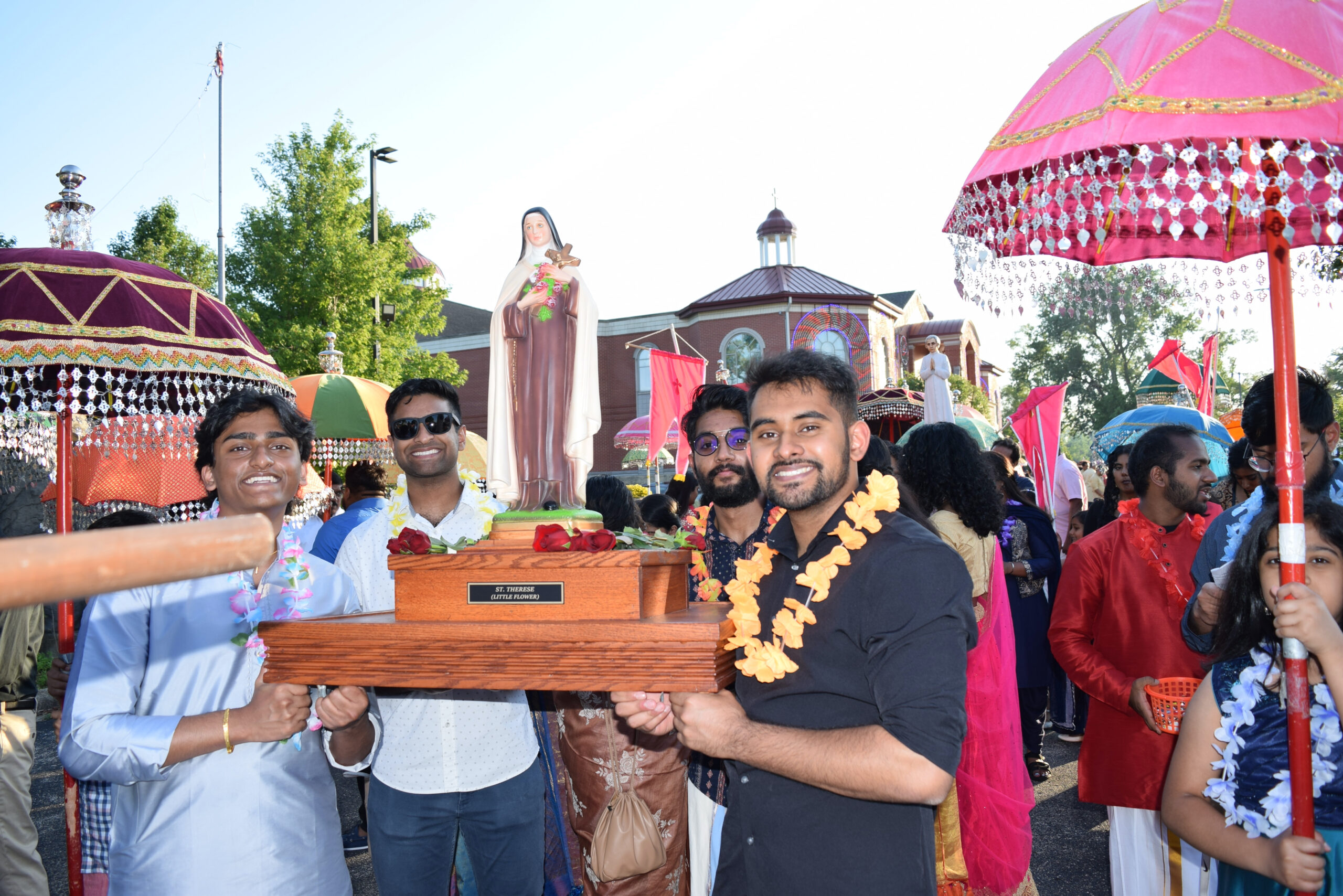 Ministry Contacts

YOUTH TRUSTEE
Dina Puthenpurakal Kadavil
+1 (630) 777-6424

YOUTH TRUSTEE
Brian Kuncheria
‭+1 (847) 708-8262

LEAD, YOUTH FAMILIES MINISTRY
Alphy Thelevakara
‭+1 (630) 246-0223